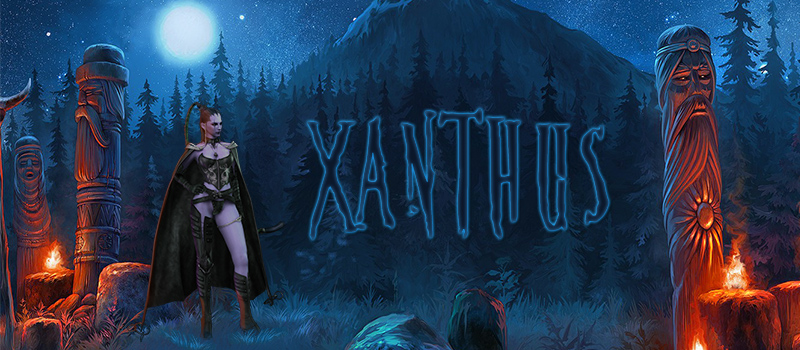 The Christmas Event has started! This year, only Christmas Balls are dropping out of the monsters to save space in your backpacks.
A gingerbread Lacaball has been added. It will change every Monday throughout the Christmas Event.
The attack power of monsters in Bloodymir has been lowered.
Stefan sells Jewel Protection Scrolls.
New costumes have appeared in the Item Shop.
Guardian Bosses drop Guardian's Breath from now on. This item protects you from losing buffs when you die. Each Guardian Boss drops a minimum of 4 pieces of Guardian's Breath (max 8 pieces). Guardian's Breath protection lasts 10 minutes.
More events have been added to Happy Hours.
Great Masterpiece Arzhtan Sword reforming has been fixed.
The translation of some items has been fixed.
A new automatic event system has been added.
Now resetting the equipment changes the attack/defense base randomly.
The respawn time of bosses in Strayana has been fixed.
Party range has been fixed.
Happy Hours have been added. Random events are going to turn on after each dungeon time.
The respawn time of bosses in Strayana has been lowered to 1h.
Master Release Stone price in the Item Shop has been lowered.
Skills that work on the entire party have a limited range of 40 meters.
A bug that occurs when buying buffs from NPC in Altar of Darkness has been fixed.
Level restrictions to enter Strayana and Bloodymir have been removed.
Now you can disable the Drop Bag in the game options.
The chance of getting a chaos jewel when combining regular jewels has been removed.
Merchant ticket (7 days) has been added as one of the rewards for the quest "[N]A Considerate Guard Captain".
Some low-value quests have been removed: [R]Traphunting, [R]Buying the Hunter's Traps, [R]Building the Trap, [R]Werewolfing the Traps, [R]Laid to Rest, [R]Fruit Hunting, [R]Skeletonic Gear, [R]Planting a New Beginning, [R]Fruits to Seeds, [R]For the Money, [N]Absorbing Energy Clusters, [N]Cutting Herbs, [N]Stone Mining.
EXP for the quests "[R]The Problem of the Roots" and "[R]Adventures in Guardship" have been increased.
Black Missionary Black Ascetic count in the Chapel has been increased.
Default HP and MP regeneration has been increased.
Fusing Shiny Jewels is now possible. However, you always get the same level as the lowest of the jewels used for fusing.
An hour has been added to the server disconnection message.
NPCs who have a quest for you will be highlighted in color on the NPC Scroll list.
More NPCs have been added to NPC scrolls.
Scroll bar in the NPC Scrolls has been fixed.
Some strings have been fixed.
The animation times of some titan skills have been reduced.