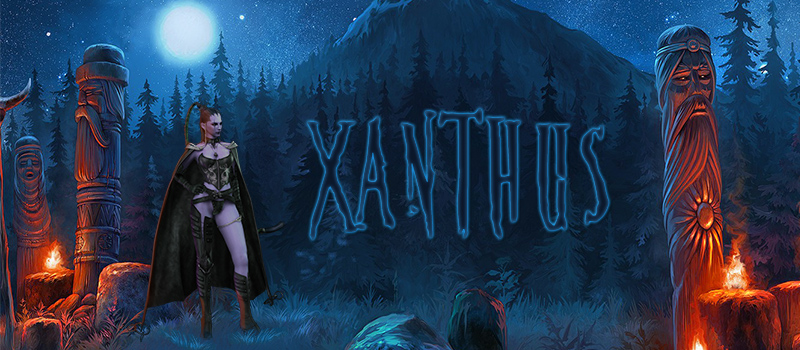 The range of sight has been increased. Now you will see players and mobs from afar! Please let us know if you encounter any problems because of this.
The chance of getting a chaos jewel when combining regular jewels has been decreased.
Shiny Chaos Jewel Boxes drop rate in the Floraim Cave has been increased.
Middle level supporter has returned to Randol. She gives a buff to the players between 50 and 100 lvl.
Jack has returned to Randol. He sells pirate and buccaneer costumes. Hurry up, he won't stay for long!
The possibility to fusion multiple jewels at once has been added.
The amount of EXP required to lvlup type 1 pets below level 37 has been lowered.
Attendance days are no longer lost when you don't log in.
Attendance Insurance has been removed from the Item Shop.
Monster levels in the Trivia Valley have been increased.
Exp from [R]Animated metal and [R]Dangerous hikes quests has been increased.
Imperfect, Flawed and Chipped Crystals have been added to the Magical Shopkeeper Coen.
The values of Great Weapons base attack have been corrected.
A bug causing a server crash has been fixed.
Mob count on the 8th, 9th and 10th floor of Lust Trum has been increased.
Soul Scream drop chance has been increased.
Super Haste Potion has been fixed.
Class information has been added to the Magic Runes.
Minimum mob damage (this one dependent on the character level) has been decreased.
Dark Explosion (Night Assassin) damage type has been changed from melee to magic.
Magic Runes have been added. For now, you can buy them from Stefan. Later, they will be obtained in other ways. We will tell you how soon. We plan to add more runes in the future. The rune works for 7 days and can be activated on characters above level 100.

Here are the enhancements offered by the Magic Runes for each skill:
Warmaster - Toughness (Passive) - The rune adds 10% stone, sleep, freeze, stun and snare resist
Highlander - Axe Crasher - The rune adds slow down effect to the enemy (15%)
Temple Knight - Reflection Shield (Passive) - The rune increases reflect chance by 15%
Royal Knight - Royal Resistance (Passive) - The rune adds 20% slow resist
Archer - Poison Arrow - The rune makes this skill hit 3 targets at once
Cleric - Despair Mark - The rune makes this skill increase magic damage dealt to the enemy
Wizard - Chaos Nova - The rune makes this skill hit 3 times instead of 2
Witch - Burning Flame - The rune makes this skill hit 5 targets at once
Assassin - Deadly Hope - The rune increases chance of weakening enemy to 100%
Ranger - Controlled Shooting - The rune makes this skill slow down the character instead of immobilizing it
Elementalist - Mana Screen - The rune decreases mana cost from 1% to 0.5% per hit
Specialist - Mark of Earth - The rune adds 30% evasion boost
Night Shadow - Soul Eruption - The rune increases the damage dealt by this skill by 50%
Night Assassin - Magic Thief - The rune makes this skill drain MP from 10 targets at once and increases its power by 100%
Night Ranger - Dark Arrow - The rune makes this skill always hit
Archwizard - Meteorite Fall - The rune adds weakening of healing effects (30%) to this skill
Archwitch - Incineration - The rune increases the damage dealt by this skill by 50%